KalsiKraft is a brand of ceiling sheets are formulation of modern technology comprising of different designs with bold embossments. The ceiling sheets are manufactured and offered in different patterns to give additional value and prestige to your buildings.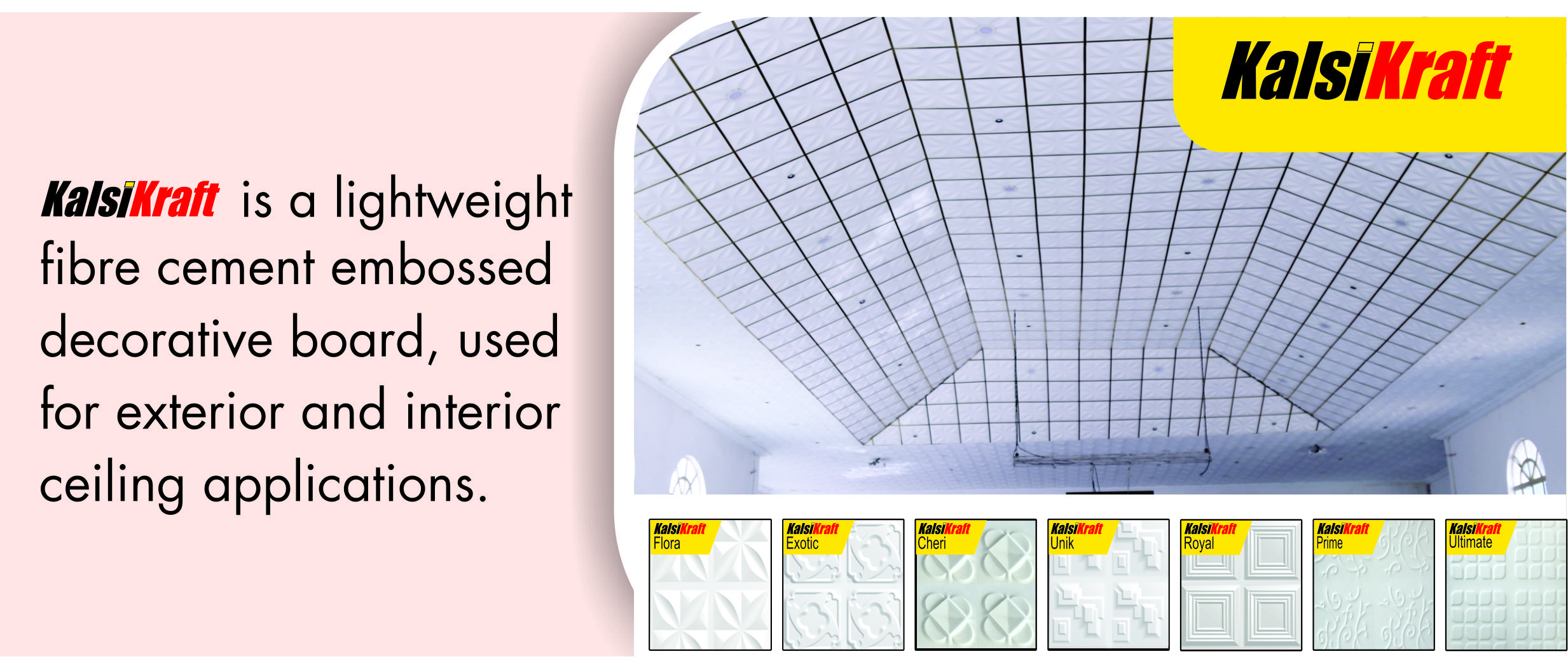 Application
Suitable for use in residential, commercial and institutional buildings.
For Internal and External Ceiling applications
Dimension
Available in 1220mm x 1220mm, 610mm x 610mm and 595mm x 595mm with 3mm thickness.
Benefits
Resistant to termite and other insect attack
Dimensionally stable
Can be curved for aesthetics solutions
Easy to install
Mositure and humidity resistant
Impact resistant
Does not aid the spread of fire